Crocodile Faches Thumesnil
Would you like to book this restaurant?

This restaurant is not yet online bookable through Resto.fr

Send a message, the restaurant will contact you as soon as possible
soirée gachée repas froid
La seule chose de bien dans ce restaurant c'est le cadre du train et ça s'arrête là. Mercredi soir, nous passons la porte du restaurant une dame avec un vieux sweat shirt et un t-shirt crocodile ne nous regarde même pas... un de ses collègues nous installe et nous oublis.... 20 minutes d'attente et le serveur surpris que personne ne soit venu.. Étrange j'ai compté 7 tables d'occupées... Nous passons commande, on me demande pas la cuisson de la viande. Nous avons commandé un burger et une pièce de viande. Personne ne nous explique le fonctionnement du buffet (entrée, dessert et boisson), débrouille toi. Arrive les plats, froid... avec 10 frites tièdes qui se baladent, un minuscule burger mal cuit sans saveur et un peu 3 fois plus grand. La pièce de viande bourrée de nerfs avec une sauce congelée dessus. Nous indiquons à la serveuse que les plats sont froids, elle souffle...et s'en va... nous ne l'avons pas revue, je fais part au serveur, il me propose de réchauffer mon plat au micro-onde, sérieux?! Arrive le buffet des desserts... enfin vieux et sale dessert. Difficile de trouver un bol propre et pas ébréchés, de plus il y avait des mouches, les chamallow dur, la crème chantilly est bonne. Arrivé à l'addition une dame était en train de se plaindre du gout et de la propreté, nous nous plaignons aussi du repas froid, la seule chose qu'a fait le serveur c'est de nier l'évidence... l'empathie il connait pas et le geste commercial non plus. Bref nous étions venus pour fêter un événement qui a été gâché par ce repas.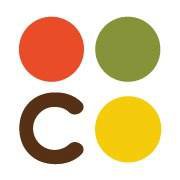 Bonjour, Nous vous remercions pour nous avoir informé de votre mécontentement. Nous le regrettons fortement. Afin d¿échanger plus en détails avec vous sur le sujet, pourriez-vous s¿il vous plaît nous envoyer votre adresse e-mail ou votre numéro de téléphone sur restaurantscrocodile@gmail.com afin que le directeur régional puisse vous contacter ? Merci.
bon accueil et produits imppécable...
bon accueil et produits imppécable
All reviews of this restaurant